POE Scholar wins $2500 scholarship from the partnership that Stanford Federal Credit Union has with POE
May 01, 2019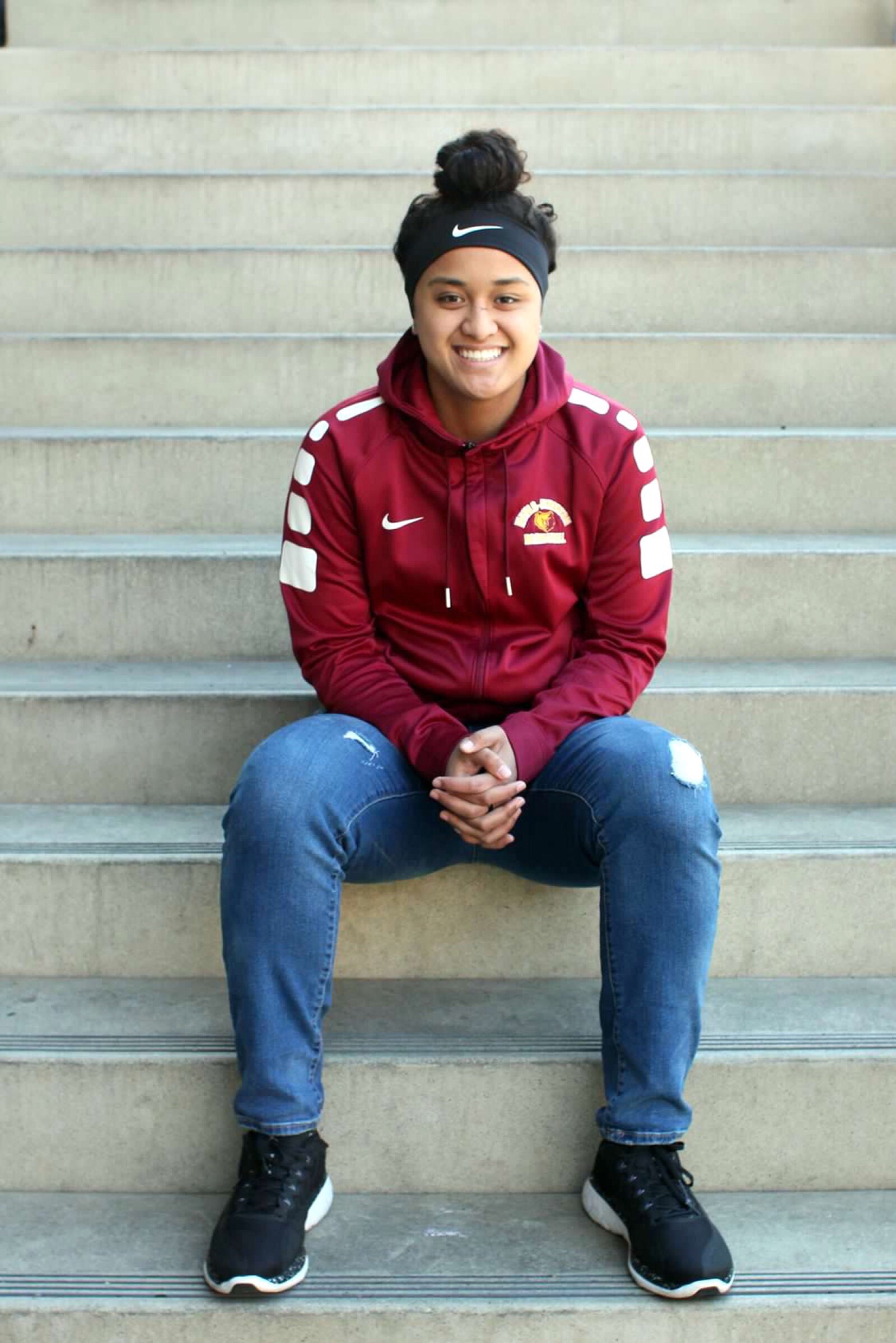 In 2017 the Stanford Credit Union approached POE about giving scholarships in honor of their retiring board members. Every spring POE submits applications on behalf of several POE students who meet the SFCU's criteria and the winning student (or students) is surprised with a one-time $2500 scholarship. Stella is the 4thstudent to receive this award.
The Stanford Federal Credit Union is devoted to improving the financial lives in its global community. A not-for-profit credit union that's owned by our 60,000+ members, SFCU's focus on providing benefits to member/owners. In 1959 a group of Stanford University employees pooled their resources to create a bank dedicated to serving Stanford. The membership grew to include the entire Stanford community—faculty, staff, students, volunteers, alumni, employees of Stanford Health Care and SLAC National Accelerator Laboratory. As Stanford FCU's reputation grew, more people wanted to become part of the Stanford community. Today it also serves over 100 local companies and their employees, including Google, Facebook, Genentech, SAP, VMware, Amazon and Visa.
Stella Kailahi, currently a freshman at San Diego State and a storied local basketball star, gave us her bio:
"I am a freshman at San Diego State University and am pursuing a degree in liberal studies with a goal of becoming a teacher. I am not quite sure what grade I want to teach yet. Because I have had so many great teachers that have impacted my life and have helped me get to where I am now, I have decided to give back to the community and to the upcoming generations. I went to Pinewood, a high school in Los Altos my freshman year and later transferred to Menlo Atherton High School my sophomore year played varsity basketball all four years. While trying to get a basketball scholarship, I tore my ACL and MCL in both knees. On the bright side, I was accepted to many colleges academically, and chose San Diego State University. SDSU is a great school and place overall to live in. I am totally very lucky and am very excited to see what the future holds for me!"
Congratulations to Stella and we wish her continued success in her college career.