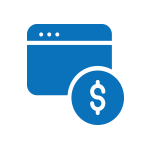 The original POE geography from Mountain View/Los Altos up to Belmont, supporting 14 different high schools (Carlmont, Castilleja, East Palo Alto Academy, Eastside Prep, Everest, Gunn, Menlo-Atherton, Paly, Phoenix Academy, San Mateo High School, Sequoia, Summit Preparatory High School and Woodside).
Donate - POE San Francisco Peninsula
---
Started in 2008 and supporting students from Justice, St. Michaels and Wakefield high schools.
Donate - POE Mid-Atlantic
---
Started in 2015 and supporting students from Pioneer, Lincoln, Independence and Los Gatos high schools.
Donate - POE South Bay