January 20, 2017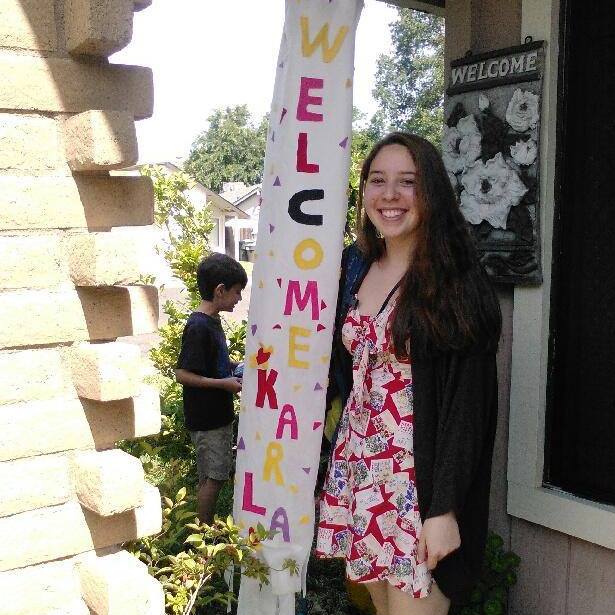 Dear Pursuit of Excellence Board Members and Mentors,
I write, once again, to thank you all for your generosity and dedication in funding and aiding the Pursuit of Excellence Scholarship. The scholarship as well as the guidance from my mentor, Jinny Henke, has been an integral part of my success at Reed College. For that reason, I am honored to be a recipient of this award and would like to express my appreciation to all of those who have allowed my college experience to be less economically stressful.
I am studying biology at Reed College in Portland, Oregon. I have one more semester to finish, which includes the completion of my thesis. I am scheduled to graduate in May 2017, which still seems surreal. For my thesis I am working with Derek Applewhite, a cell biologist, to determine if fly cell microtubules have polarity during a specific phase of the cell cycle in the model organism Drosophila melanogaster. It is an incredible opportunity to immerse oneself in research, and I am incredibly thankful despite all the failures that come with being a biologist. Post-graduation I plan to work as a medical scribe, complete an internship in the field of biology, as well as volunteer in hospitals in order to gain more experience before I apply to medical school. I decided to take a year or two before applying to medical school to gain experience as well as study for the MCAT. Another factor that led to this decision was that I was unaware of the multiple requirements that needed to be completed prior to graduation in order to be an appealing candidate to medical schools until recently. It was not until my junior year where I found out what medical schools were looking for in students. Despite being at an incredible institution, the college still needs to make information about life after Reed more accessible to the students, especially to those who are first-generation and people of color. I thought my adviser had given me all the information I needed to know, but that was not the case. Despite this setback, I am more than willing to take the time necessary to prepare for the next step in my career.
While at Reed I have worked multiple jobs in order to cover the remaining expenses that come with attending a private liberal arts institution. My freshman year I was a server assistant in the cafeteria. During my sophomore year, I worked as a Spanish tutor and as a mentor in the Peer Mentor Program (PMP). PMP supports historically underrepresented, first-year students in making a successful transition to Reed College, and pairs these students with a mentor. The third year, I was the PMP intern, which was an incredibly valuable experience. This year I am once again a PMP mentor and I am working as a
helper for a staff member with a disability. I also worked at the Oregon Museum of Science and Industry (OMSI) as a food and life science work-study for most of the semester, but I decided to discontinue with this position after realizing that I was juggling too many responsibilities. Working multiple jobs during my stay at Reed has made me appreciate the financial help I have received from the institution as well as from POE. In fact, without POE I am unsure whether I would have been able to attend Reed in the first place, and for that I am eternally grateful.
Receiving this scholarship motivates me to do well, because I know that I have people who believe in me and would like to see me succeed. Most importantly, POE has always been there when I have needed it the most. The flexibility to cater to my financial situation(s) is something that I appreciate. My financial aid package was drastically reduced this year and Jinny was more than willing to help me. Thanks to the generosity of the board members I was granted a greater fund for my last semester. This scholarship has allowed me to avoid asking my parents for any financial help, which is very important to me since my parents do not have the means to do so and would thus cause them stress. In fact, my parents would also like to thank you. It is wonderful to know that POE continues to help students like me. Students, who want to strive and prove society wrong, yet don't have the monetary means to do so. I know I can talk on behalf of all scholarship recipients when I say that we will never forget the help you offered us. It truly made a difference.
I look forward to giving back to the community who not only financially supported my education, but also guided and encouraged me at a time where I needed it the most. Once more, thank you. Thank you for allowing me to attend Reed and complete my undergraduate years here. I cannot express in words how much that signifies to my family and me. Thank you.
Sincerely,
Karla L. Velarde