Uganda Schools Project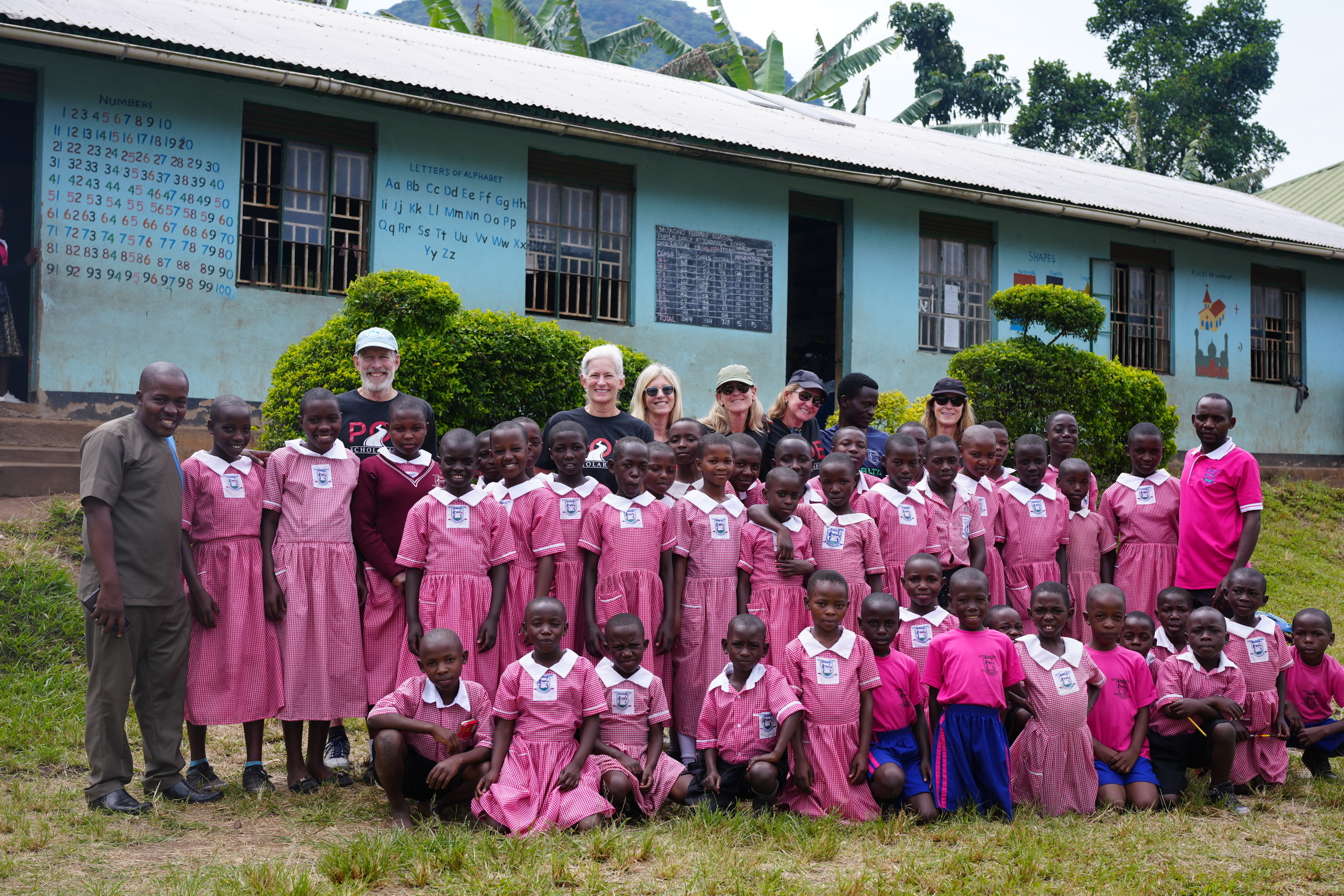 Mukono Primary students wearing their new soccer uniforms
POE supports primary and secondary schools in Uganda to improve student outcomes by providing basic aid, such as nutrition, athletics, and academic support. Your donation to the Uganda Schools Project will be used to support schools like the Mukono Primary School.

Mukono Primary School in the Bwindi Impenetrable Forest was closed for 22 months during Covid and when it reopened in January 2022 their student population had grown from 571 to 828. In April of 2022 POE awarded grants to build an onsite kitchen and serve the students lunch. In June of 2022 POE awarded a new grant to Mukono Primary School that inlcuded not only lunch, but breakfast, scholastic materials for all the children, as well as funds to hire new teachers, fund teacher training and a study tour. In addition, POE gives merit scholarships to any student who scores above a predetermined level on the government test administered at the end of the term.

In December of 2022 POE promised to support any students in high school (approx $1,000 per year) who scored in the top division on the end of the year Primary Leaving Exam (PLE). Typically, Mukono had 0 or 1 students score in this top division for the past 10 years, with a high of 3 in 2020 after the lunch program was instituted in 2018 and before Covid hit. In January 2023 the PLE results placed Mukono as the second best public school in their district with 7 students scoring in the highest division! The improvements in the school have been big and fast, but there is still more to do!

POE has also funded soccer and volleyball uniforms, nets for their goals, and bought more desks to support their increased enrollment. POE's Board of Directors will select Ugandan schools to receive grants in support of the Uganda Schools Project. Your donation to the Uganda Schools Project will support POE's work to ensure education of all students and support some students in continuing their education through higher degrees.
Finished Kitchen for Mukono Primary School
Mukono Primary Students at Lunch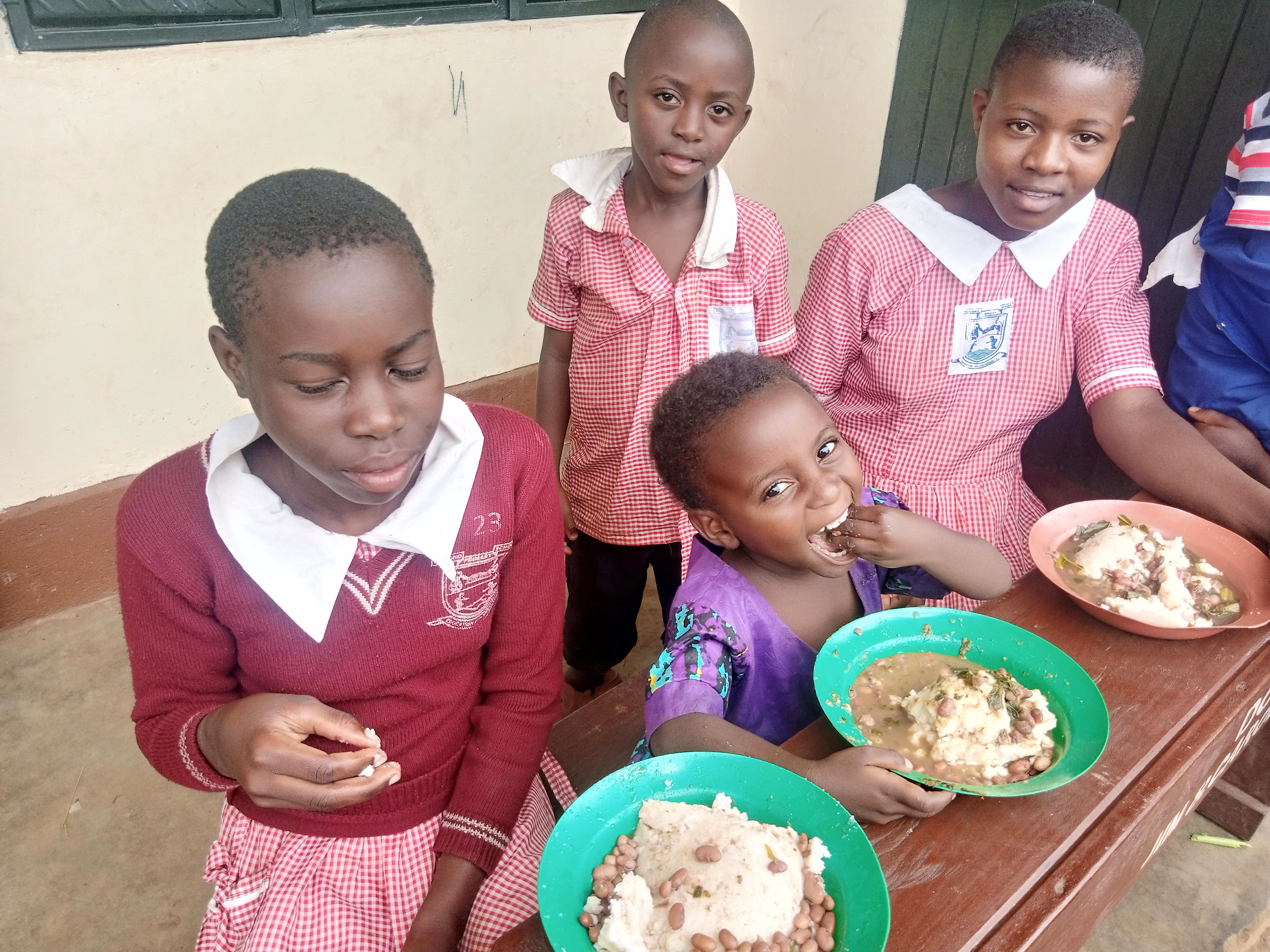 Lunch Program!
Building the Kitchen
Building the kitchen
Soccer match with new uniforms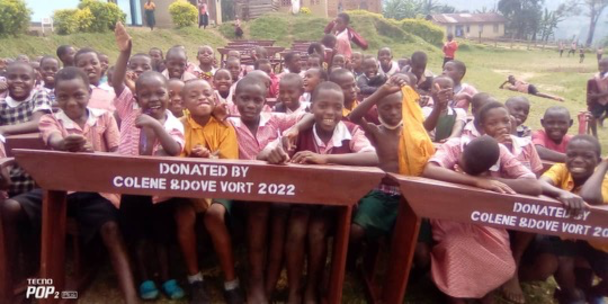 Desks that were donated to Mukono Primary School